Membership/Donations
The Greater Woodlawn Neighborhood Association (GWNA) has been in existence since 1995. Our main goals for the association are to increase communication and visibility, develop neighborhood pride and add value to our neighborhood, and increase events to connect neighbors. GWNA supports Friends of Woodlawn Elementary and Woodlawn Presbyterian Church.Like all neighborhood associations, there are times when we are more active than other times. We are happy that we have again become an active neighborhood association. We need you to be a part of our organization and contribute to our accomplishments. We are always striving to make our wonderful neighborhood even better!
| Membership | Amount |
| --- | --- |
| Household | $20 annually |
| Business | $50 annually |
Accepted forms of payment are:
Venmo: @GWNA1924
Check/cash: 2335 Woodlawn Cir. W.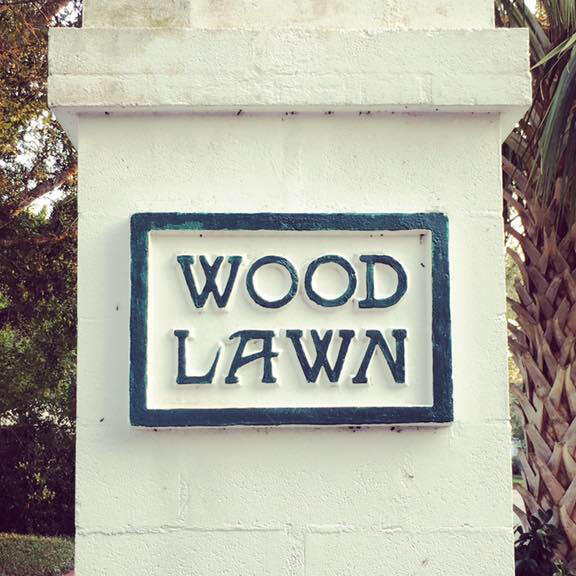 House & Garden Flags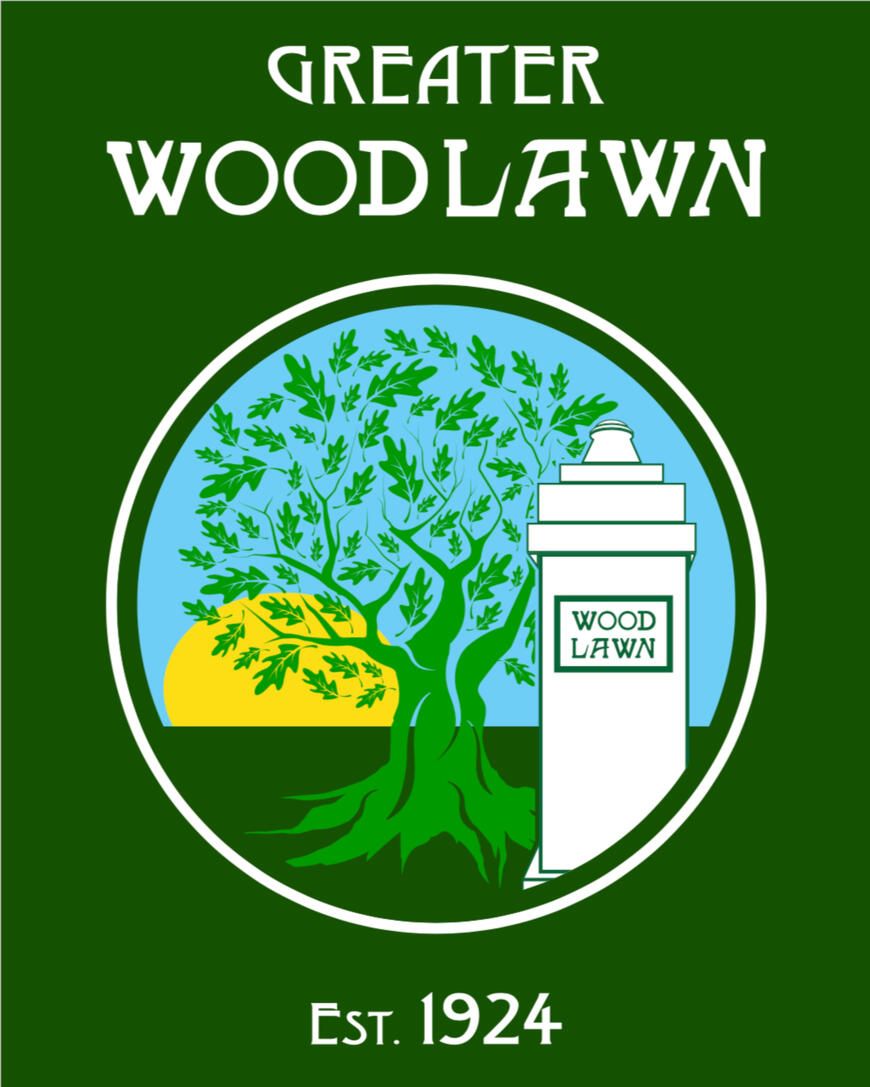 Available in 3x2' (house-size) or 12x18'' (garden-sized). Outdoor flags are single-reverse, finished with a canvas heading and brass grommets. House size is 3x2 feet and is finished with heading and D rings for superior strength. Fly hems are finished with 4 rows of lock stitch construction for durability, and our inks penetrate fully to provide vivid imaging on both sides of the flag.Your flags will be hand delivered to the purchase address, for questions, email
[email protected]
| Flag Cost Members Only | Amount |
| --- | --- |
| House 2 x 3" | $35 |
| Garden 12 x 18' | $20 |
| Flag Cost Non-members | Amount |
| --- | --- |
| House 2 x 3" | $40 |
| Garden 12 x 18' | $25 |
Greater Woodlawn Neighborhood Events
---
Upcoming Events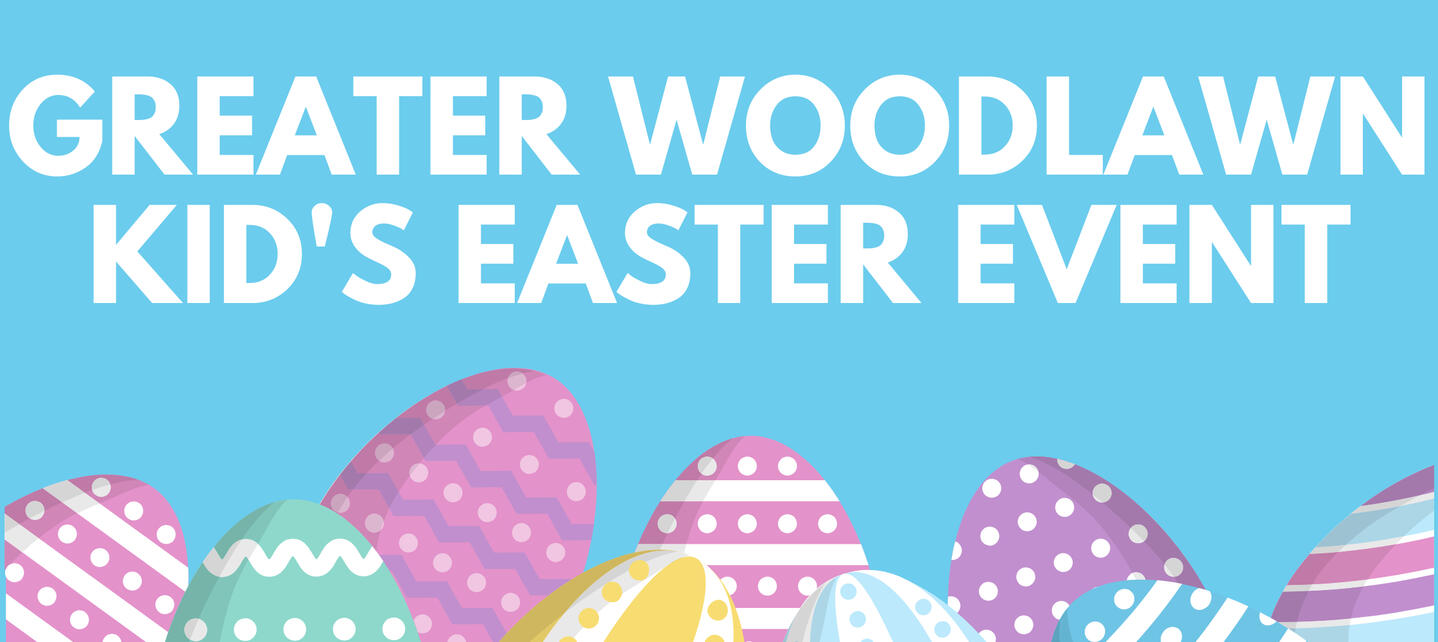 Greater Woodlawn Neighborhood Association Meeting
Tuesday, December 12, 2023, from 7-8 p.m.
Woodlawn Presbyterian Church Main Fellowship Hall
2612 12th St. N. (the fellowship hall faces 12th St. N.)Join us for our next Neighborhood Association Meeting. These meetings are open to all Greater Woodlawn residents, whether you are a member, or considering becoming a member.Agenda7:00 – 7:10 Richard Van – St. Petersburg Police Officer GWNA Community Officer
Discuss GWNA Crime Report
Open questions from audience7:10 – 8:00 Anna Marie Fiallos – Pinellas County Consumer Protection Investigator & Outreach Coordinator
Discuss Consumer Scam Issues PowerPoint Presentation
Open questions from audience8:00:– 8:10 Mark Holguin – GWNA President
Discuss Holiday Concert and Spring Social Calendar
Discuss recent city meeting regarding Tree Planting Grant for 2024Interested in joining the board or volunteering? Have topic ideas for a future meeting? Email [email protected].
---
Greater Woodlawn Annual Holiday Concert
Saturday, December 16, 2023, at 7 pm
Woodlawn Circle W - SW QuadrantUsher in the holiday season with us at the Greater Woodlawn Neighborhood Association's Annual Holiday Concert. This year, we're thrilled to feature BOTH the St. Pete High Pitchforks Choir and the school's Green Devil Marching Band. Join the band in the SE Quadrant as they start their march around Woodlawn Circle at 7 pm. Then bring your own lawn chairs and blankets and settle in under the stars at 7:30 in the SW Quadrant to hear the choir and band perform. Light refreshments will be served.Admission is free, and donations will be accepted for the choir and band. This event is open to the public, so please help us spread the word!A big thank you to our supporters, Dan Casper of Smith & Associates Real Estate as well as Becky and Doug Schwarz for their generous donations to help make this event possible!
---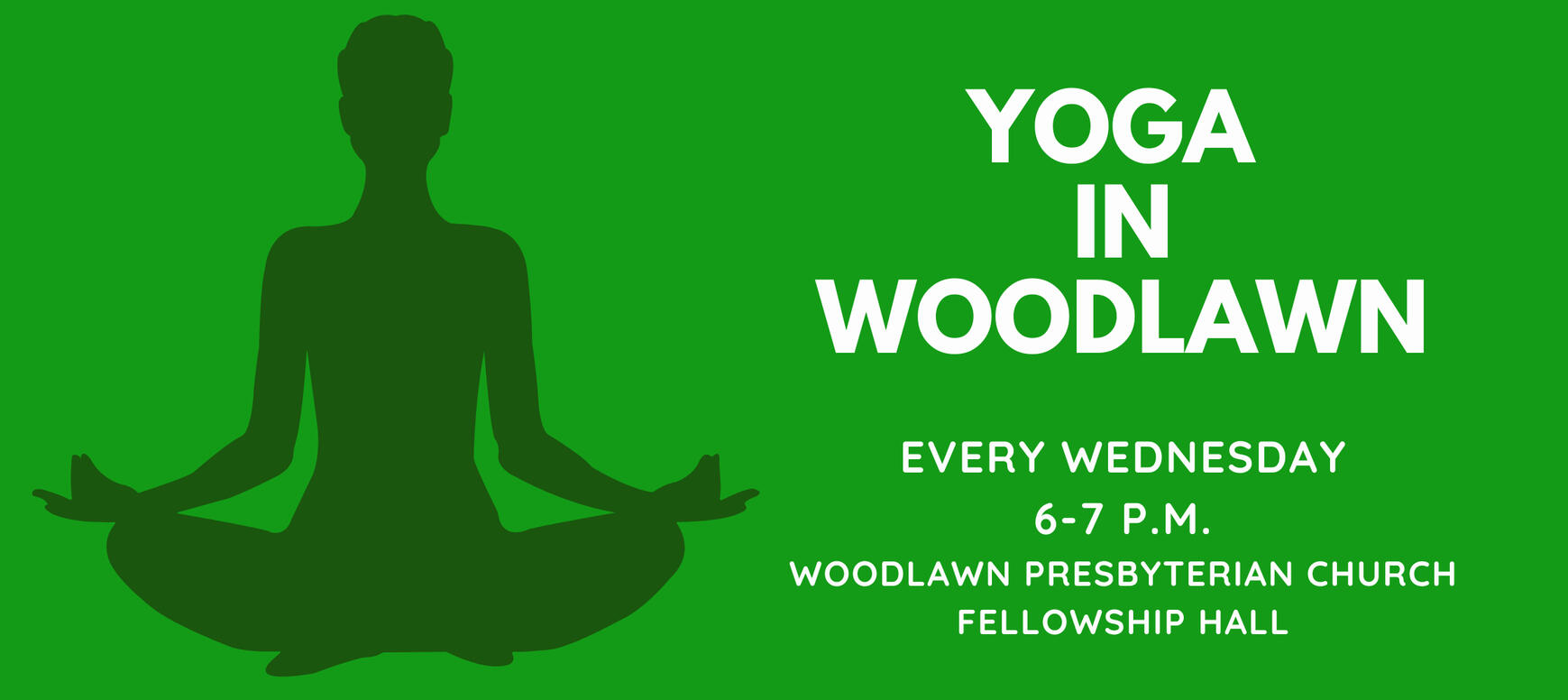 Yoga in Woodlawn
Every Wednesday, from 6-7 p.m.
Woodlawn Presbyterian Church Main Fellowship Hall
2612 12th St. N. (the fellowship hall faces 12th St. N.)Come to an easy, enjoyable, and effective yoga class designed for students at all levels, even those who are new to yoga and those who are not flexible or athletic.Through gentle movements and guided breathing, you will: release tension, improve movement, enhance circulation, massage the body internally, breathe consciously, increase coordination, and relax deeply.To participate:Wear form-fitting exercise clothing
Bring a yoga mat (or oversized towel), and
Get ready to feel better!This is a donation-based class.This class is taught by Rubén Vásquez, a certified yoga teacher with more than 25 years of experience practicing yoga daily and thousands of hours teaching beginners, students of all ages, seasoned practitioners, and training yoga teachers. He owns Simple Yoga.Upcoming 2023 Yoga Class Dates:
Dec 13
---
Centennial Year Kickoff Happy Hour
Thursday, January 11, 2024 from 5:30-7:30 p.m.
Golden Isles Brewing Co.
3000 Dr. MLK St. N.Greater Woodlawn turns 100 in 2024! We are kicking off our year of celebration with a Happy Hour at our new neighborhood brewery, Golden Isles Brewing. Join us for a family-friendly, pet-friendly happy hour and enjoy a cold one with us!
---
Family-Friendly Friday Night Bingo
3rd Friday of Every Month at 6:30 p.m.
Woodlawn Presbyterian Church Fellowship Hall
2612 12th St. N.Snack Bar
40/50 Raffle
Hosted by the Woodlawn Presbyterian Church.
Call 727-822-4477 for more information.Upcoming 2023 Bingo Nights:
December 15
---
Other 2024 Tentative Upcoming Events
Date TBA - Woodstock at Woodlawn Family Music & Food Festival
---
Past 2023 Events
Thanksgiving Day Turkey Trot
Thursday, November 23, 2023Neighborhood Porch Party
Friday, November 10, 2023Neighborhood Yard Sale
Saturday, November, 4, 2023Carvin' in the Circle
Saturday, October, 28, 2023Woodlawn Neighborhood Association Meeting
Tuesday, September, 12, 2023Woodlawn Neighborhood Association Meeting
Tuesday, June, 13, 2023Cinco de Mayo in Woodlawn
Friday, May 5, 2023Neighborhood Porch Party
Saturday, April 22, 2023Neighborhood Association Meeting
Tuesday, April 11, 2023Kid's Easter Event
Saturday, April 8, 2023Brunch Porch Party
Saturday, February 25, 2023Neighborhood Association Meeting
Tuesday, February 21, 2023
---
Find more fun events happening in and around Greater Woodlawn
by clicking on the calendar icon.
Neighborhood
The Greater Woodlawn is a community on the north side of St. Petersburg. It is bounded by 22nd Avenue on the south, 30th Avenue on the north, 16th Street on the west, and 9th Street on the east. Within these boundaries there are approximately 625 homes. The area is composed of older homes from the 1920 and 30s and more recently constructed homes from the 1940s and 1950s. The majority of homes in the area are private residences with a limited number of rentals interspersed throughout the area. The neighborhood has one designated park, Blanc Park on 28th Ave. N., and several shaded, grassy quadrants.Throughout the years, Greater Woodlawn has been recognized for its cohesiveness and community pride. This atmosphere has been likened to towns in the New England states, where people know their neighbors and none is hesitant to say hello or lend a helping hand.
History
This half square mile neighborhood consists of 11 separate subdivisions. The earliest subdivision, Map of Pinellas, Addition to St. Petersburg, Florida, was platted in February of 1912 and consists of the entire NE quadrant, with a park (today's Blanc Park) at the corner. Three more were platted in 1912, 1913, and 1920, occupying the SE quadrant. Washington Heights, which occupies the west half of the NW quadrant, was platted in 1914. The eastern half of this quadrant consists of four subdivisions, three of which were platted in the 1920s and one in 1950. The Woodlawn Subdivision, which consists of the entire SW quadrant, and for which the general area has been named due to the prominent entrance pillars, was not platted until 1924. This land was owned and developed by the Consolidated Development and Engineering Corporation, whose president was the Col. Raymond C. Turk from Jacksonville, Florida. Most of the earliest construction in the neighborhood was concentrated in the SE quadrant, along 9th Street North (previously called Euclid Boulevard) and along 16th Street North, north of 26th Avenue North. Early maps also show that 38th Street was once called Johns Pass Road.
GWNA Board
Meet your neighborhood Officers.
President, Mark Holguin
Treasurer & Secretary, Denise Lombardi
Vice President, Position Vacant
Karen Lorenz